Earn Commission as a 4Life Distributor
Earn Commission as a 4Life Distributor
Join 4Life and Earn a Commission from
4Life's Builder Bonus Program
(4Life's Commission Payout System)
Get Builder Bonus Payments through Sign Ups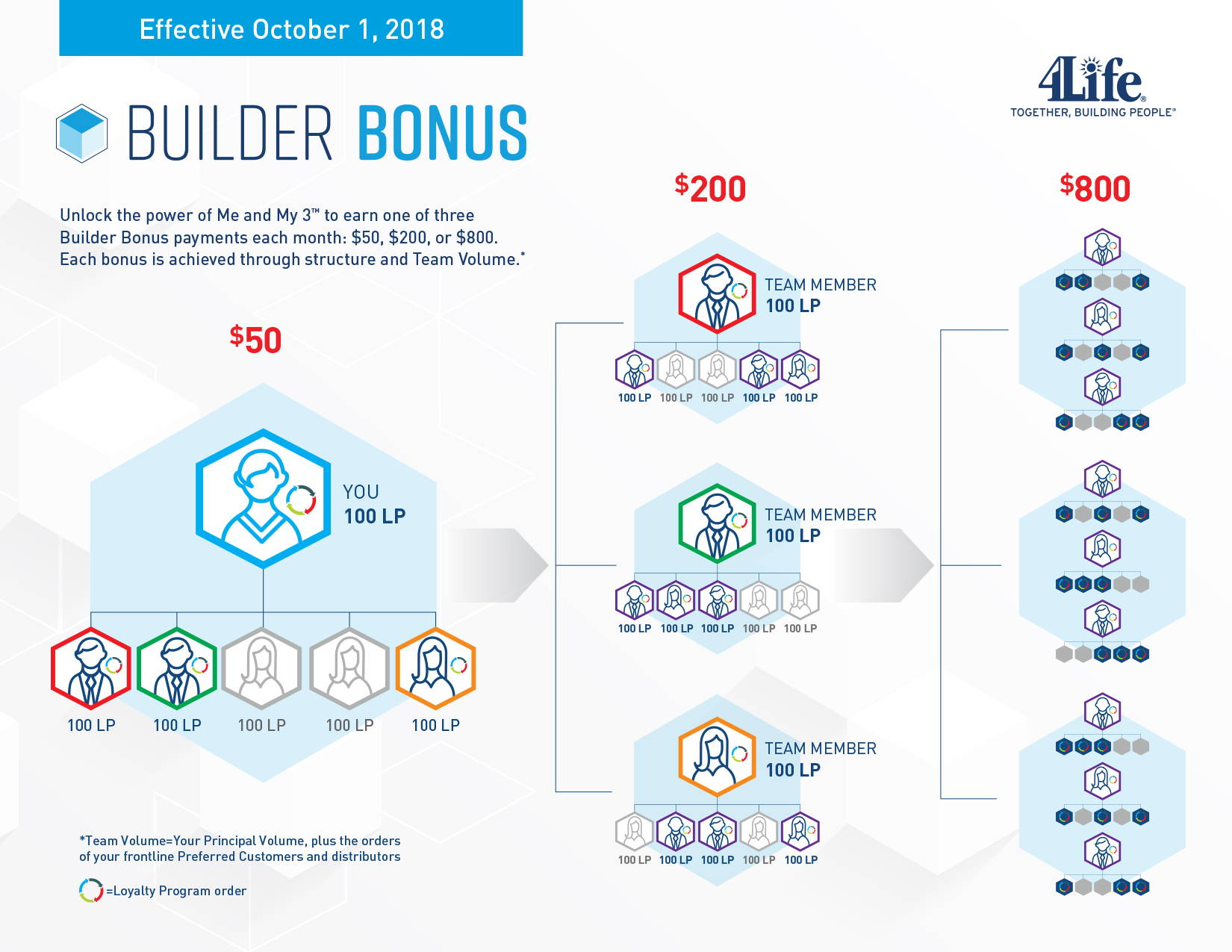 Enroll, Duplicate, and Retain
Distributors and Preferred Customers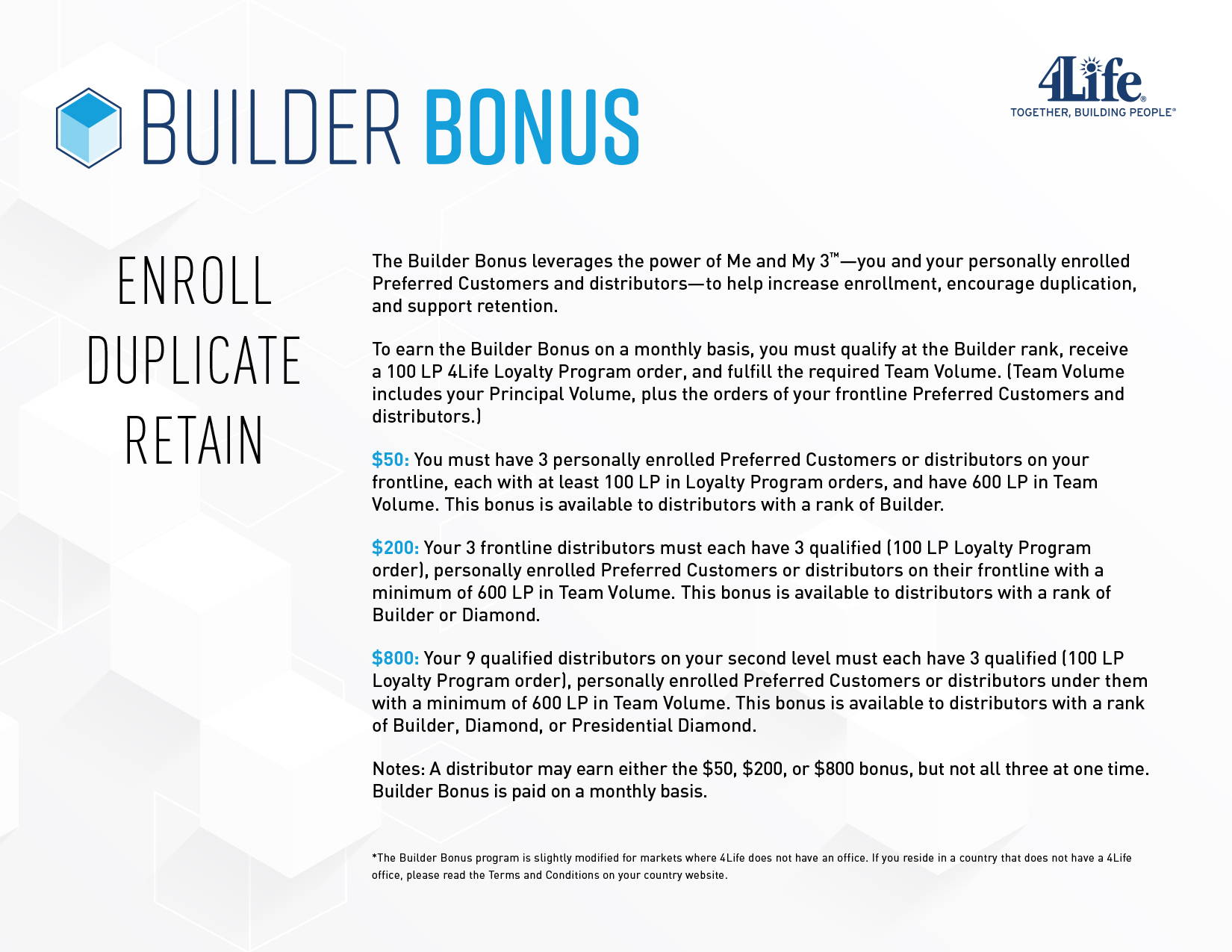 With Me and My 3,
Earn $50, $200, or $800 Bonuses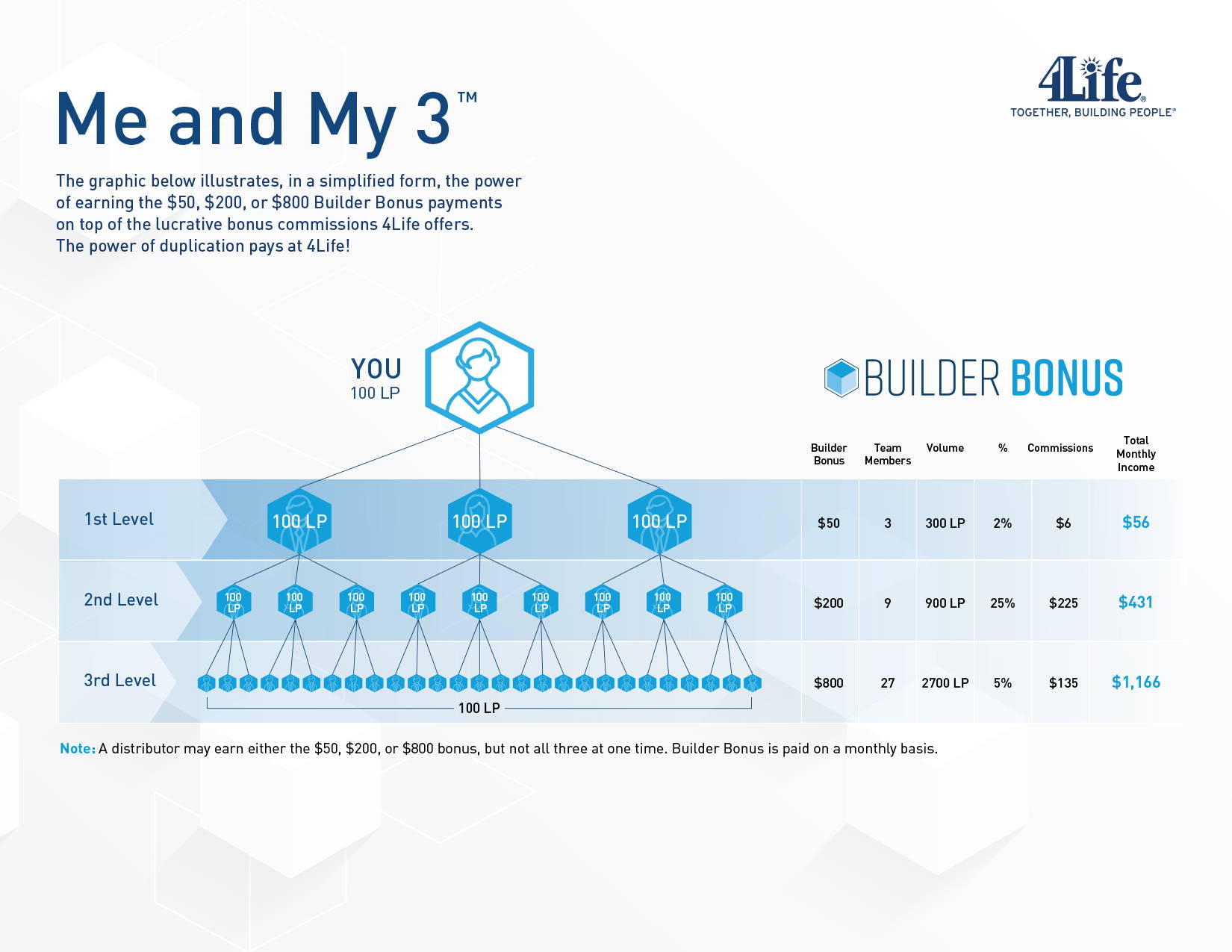 Any Questions? Call 800.852.7700 For Assistance
Wholesale Benefits and Preferred Customer Benefits
Wholesale Customer Benefits
Preferred Customer Benefits
1. Wholesale Customers Receive 25% Off of Retail Price
2. You can Purchase as a Guest with No Monthly Fees
3. You'll buy Directly from 4Life with Access to All Products and Product Packages
1. Preferred Customers also Save 25% off the Retail Price on all 4Life Products
2. You can receive an additional 25% discount off the LP of your Preferred Customer Orders (which is applied in addition to wholesale price).
3. The 25% discounts are instantly applied to the LP of orders over 100 LP in a month (For example, 25% off the LP of 2 Transfer Factor Plus = $25, since 2 bottles = 100 LP, but keep in mind different products have different LP amounts).
4. You will also receive the benefits of the 4Life Loyalty Program, where you earn free products from your purchases.
5. The initiation fee is $40.00, but you will receive more than $40 back in discounts over time through future purchases.